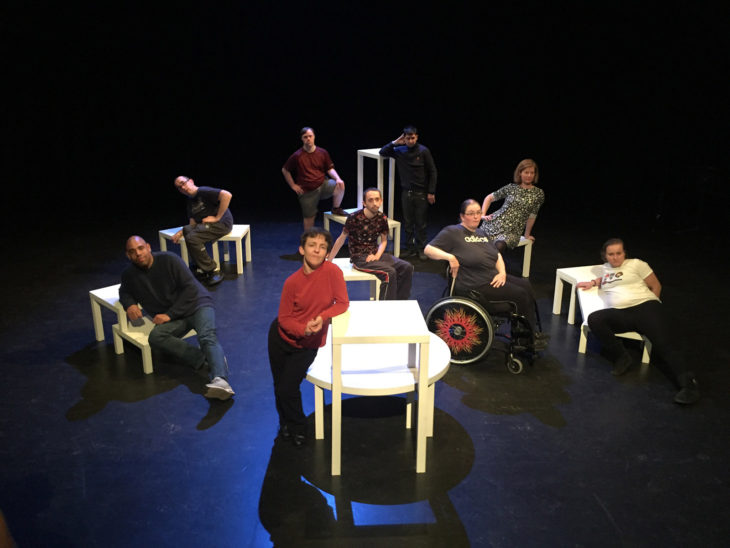 We have created seven, very short, stand-alone films. They were created to begin a discussion about relationships for our next live production which is currently scheduled for November 2015. We have had lots of fun playing with the characters and themes and we hope they make you smile. Click on the image to see the film.
Will your eyes be there in the dark, When mine are closed? Will you watch me sleep and keep me safe. Until I'm awake? Will your eyes be there to stop me from walking out, Into the road, Just in time?
As I sway on the edge ready to go, Will your lashes rise with your voice? And guide me to a better choice? Then, When you stare at me, It will be worthwhile.
Hello Darlings this is your opportunity to learn a little something from Coco.
Coco is a fabulously stylish and highly self-interested personality who will do anything to make herself look good. She is Kim Kardashian all mixed up in a bowl, gently folded into Mary Berry and all baked through with the soft face of Silvester Stallone . A little something for everyone to lick from her spoon.
It's for charity!!
We care so much! We see a heart rending struggle or an injustice in the world and we will do something about it.
We mobilise, we are well meaning artists who are creatively mobile, we are seizing our opportunity to do good things for those who need good things doing to them. Whether you like it or not this good will be done!
Cyberbullying
The use of information technology to repeatedly harm or harass other people in a deliberate manner. According to U.S. Legal Definitions, Cyber-bullying could be limited to posting rumors or gossips about a person in the internet bringing about hatred in other's minds; or it may go to the extent of personally identifying victims and publishing materials severely defaming and humiliating them. Source
Why are people chatting in my ear all the time?
Have they nothing better to do than worry about than my…… behaviour, thoughts, looks, literacy levels, care needs, abilities, relationship status, transport options, phone model, clothing labels, sexuality, family relationships, employment status, medical profile, capability, social security number, national insurance number, finger nail polish colourant, personal gender conformation, social media profile…….Oohh Just F*** Right Off!
A provocative little number that goes a bit like this…
Ill Strip you off / I'll get you bare/ I'll hoist you up/ Ill wash your hair.
It's wee-wee hour / we've done your shower. Dry you here / dry you there/ let's dry you everywhere.Access this / Access that / Fuck this shit / I'm not having that!!
It's a simple message…Don't finish my sentences!