Cells – A Body of Work – Exciting News!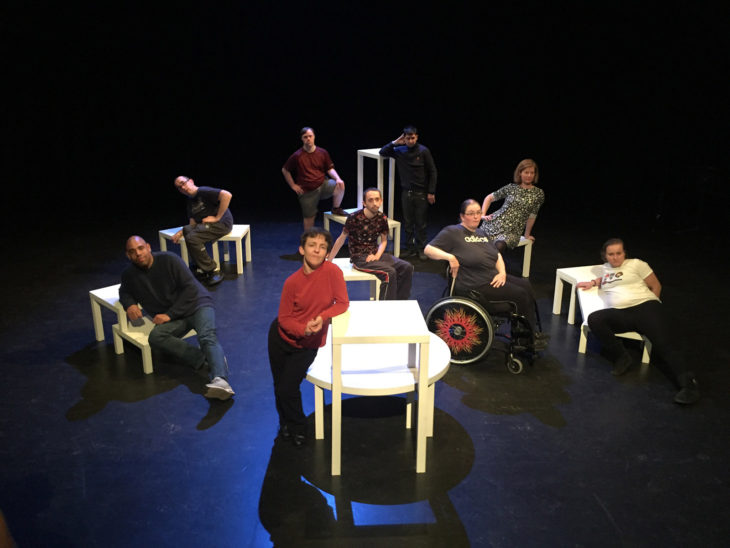 We have some exciting news to start the year off with…
We have been successful with our funding application to Arts Council England with a Grants for the Arts Award! This is amazing news for us and with the continued support from Affinity Sutton, The Peter Kershaw Trust, Lloyds bank & CVS Salford we are really excited about the year ahead.
After taking a few weeks to reflect on the success of 'Cells – A Body of Work' last year, we're now ready to dive straight back in and start preparing for our next performance which will take place at the University of Manchester at the end of March.
We're really looking forward to taking our performances to the Martin Harris Building. Kelly and Tom recently had the opportunity to visit Simon Ruding at TIPP and take a look around the space which we will be performing in and they were really impressed. As Kelly said 'they really get it and really want to make sure we have everything we need".
As well as taking our performance pieces to the University, we will also be sharing a workshop with around 30 theatre and performance students. We have previously shared workshops with younger students in high schools around Manchester so this will be a great opportunity to work with a different age group and also with students who already have an interest in performance.
Make sure you keep following us, you can find us on:
Facebook – Proud & Loud Arts
Twitter – @proudandloudart
Instagram – @proudandloudart