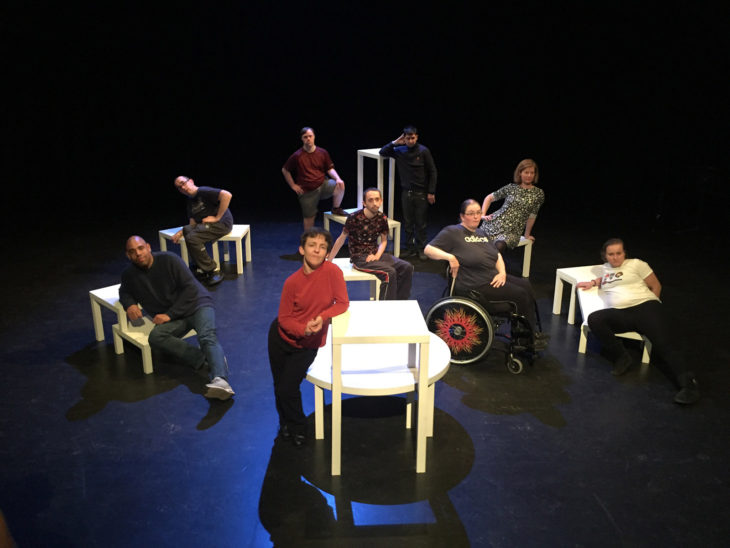 Haphazard 2017 is just around the corner and we are very excited to announce that two of our live art installation pieces from 'Cells – a body of work' have been selected to appear at the event which will be held at Z-Arts on the 1st of April.
We felt that Haphazard would be the perfect stage for this work.
"Madcap fun…Wacky and creative…Kids loving it."

– Audience Member
If you've already experienced Cells – A Body of Work you will know that this is certainly the case. It's a bit wacky, a little witty and gives a creative glimpse into the extraordinary. So it should fit in perfectly with the rest of the weirdness going on.
"Fantastic. My piece is going to Z-Arts, can't wait!"

Michael Gleave
We were delighted to receive the news that two of our pieces from Cells – A Body of Work had been selected to be part of Haphazard 2017. The two artists Phillip Breadney – Caged Queen and Michael Gleave – Space Adex are over the moon and just can't wait to perform.
"It's great news, I'm really looking forward to performing as the evil queen again."

Phillip Breadney
Haphazard takes place at Z – Arts on Saturday 1st April 12-4pm and is free of charge, it's sure to be a great day out for the whole family!
For further info on this event visit www.z-arts.org/events/haphazard-2017