Hear what some of our members have to say about Proud & Loud Arts!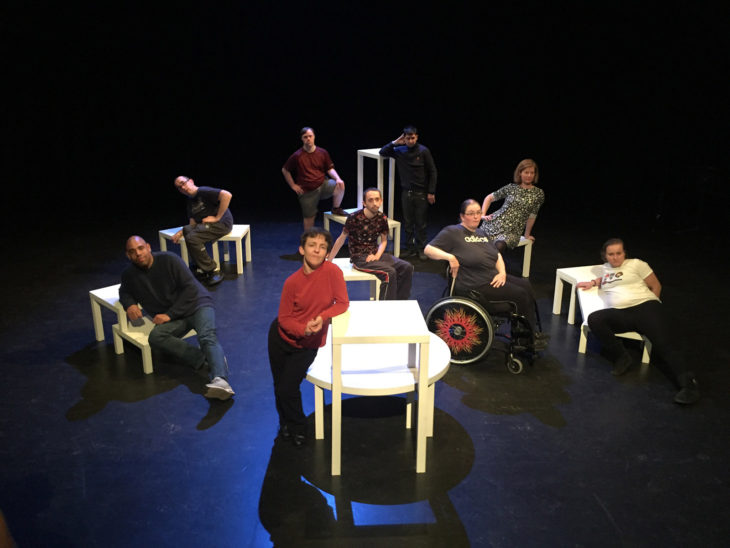 It's probably about time I introduced myself! The person behind the tweets, Facebook posts, blog posts, news updates & anything else social media coming out of Proud & Loud Arts. It's me – Danielle! I've been a member of Proud & Loud Arts for over 10 years now and recently took on the role of Marketing & Social Media for the charity. It's the perfect role for me really, you could say I'm a social media addict, so much so that I recently spotted a 'Little Miss Social Media' t-shirt in Primark & had to buy it! I spend a lot of time online. One of my favourite hobbies which I discovered online is 'comping', which is basically entering competitions. I enter lots of competitions online, probably a few hundred a week & I've won all sorts, my best win would be my iPhone 5 & my worst…a microwaveable soup mug & a tin of broccoli and stilton soup to go with it. It wasn't nice.
Anyway back to Proud & Loud Arts, this week, I asked some of the members' two questions…
Why is Proud & Loud Arts important to you?
Why should people donate to Proud & Loud Arts?
Here is what Kelly Hoye & Chrissy Jones had to say…
"Since I joined Proud & Loud Arts 16 years ago I have gone from strength to strength and grown in confidence, even taking on the role as company secretary. Before I became part of this company I was really shy, wouldn't try anything new and never really went out. Proud & Loud Arts is very much a big part of my life now and without it I wouldn't be who I am today. It gives me a purpose and a voice and a place where I can be who I want to be whilst feeling comfortable about who I am without the pity and smothering you sometimes get when people know you have a disability.
We want people to donate to us because we want to change the way in which society and the government see disability labels and the barriers within that. It will also help to encourage others to think "maybe I would like to try something like that". – Kelly Hoye.
"Proud & Loud Arts is important to me because I love performing arts, taking part in challenges, raising money for the group, engaging with the group activities and socializing with the group members. People should donate to Proud & Loud Arts because it's a great theatre company, I would love to do more with Proud & Loud Arts in the future, I'm looking forward to going on tour again with our shows and taking part in fundraising events. Being with Proud & Loud Arts has helped me with my confidence and supported me in many ways." -Chrissy Jones