Proud and Loud Arts organise social trips to cultural spaces across Greater Manchester and beyond.
We couldn't be enjoying our Look Out trips more, they're a chance for our members to get together and experience everything Greater Manchester has to offer. Just listen to what our members have to say…
"Thank you, it was so fun. I like going to the theatre with this group. I'm making new friends and I'm looking forward to going to the cinema or bowling with them soon."

Bilal, Interarts Member
"I love going to the theatre and it's good going with my friends."

Amy, Interarts Member
"We're going to the theatre! At night! Seeing Everyone!"

Michael, Interarts Member
If this sounds like your sort of thing then why not get in touch with us! Head over to our Engagement page to see what we have on offer!
---
The start of 2022 saw us experiencing not 1 but 2 wonderful LOOK OUT events at Homemcr
You're [Not] Special
First up our group went to a rehearsed reading of a new play, You're [Not] Special by Adam Fenton

Presented by Box of Tricks Theatre, this work tells the story of Ella and Jay. Both are living a decidedly normal existence until one fateful day, when Ella obtains super-human powers [again]. Getting to grips with what her new [but old] body can do, Ella tests the limits of what is possible. Whilst doing their best to navigate work, relationships, and real life, Ella [Nova] learns that with great power comes great responsibility [but who is that responsibility to?]
Our group got to experience a snippet of this wonderful work and told us;
"I really liked the main character Ella/Nova – I want to perform like she did."

Amy, Interarts Member
"It was awesome!"

Dominic, Interarts Member
"We're looking forward to following this from page to stage."

Imogen, Engagement Officer
Adam Fenton tells Box of Tricks a little more about the work a marvellous blog post all about it HERE.
Nobody
Next we went to see the circus-dance adventure, Nobody by Motionhouse Dance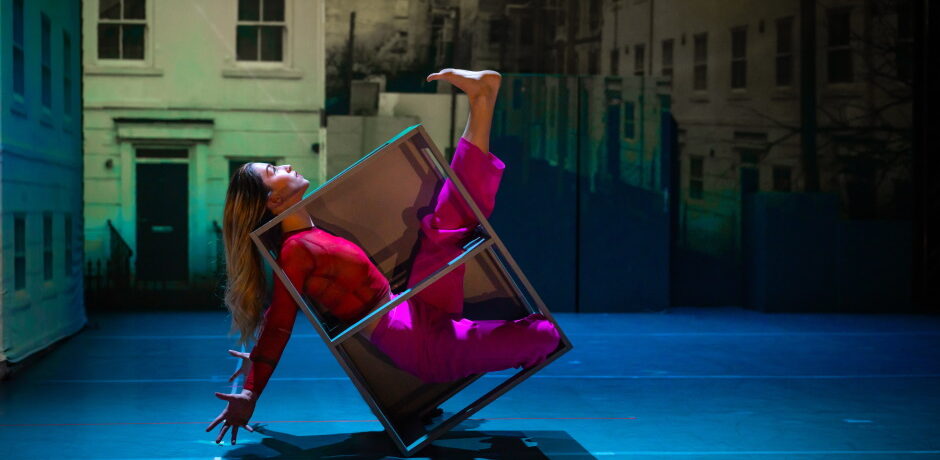 The fast-moving and highly physical, Nobody explores 7 characters each on a journey of self discovery while a group of curious crows questions their every move.
'It is amazing, I want to see it again straight away'

Daryll, Professional Practice Artist
'Absolutely amazing! The performers are so strong and physical. I think we should use some of the music and movement in our shows'

Ben, Interarts Member
'I watched the rehearsal on Youtube of the show that I saw with my friends when I got home'

Nick, Professional Practice Artist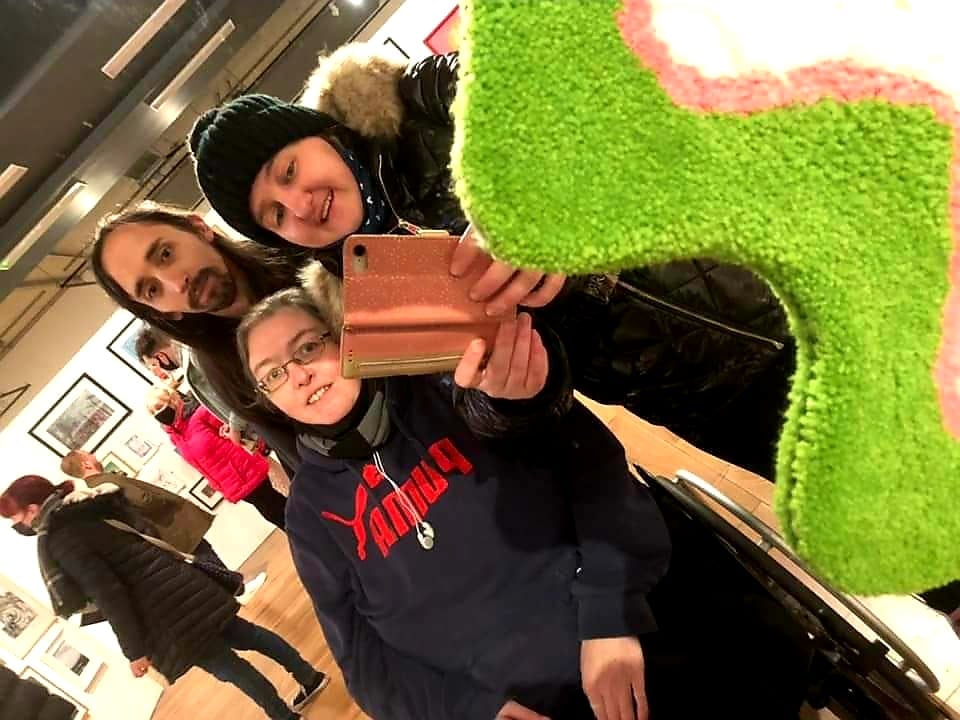 Watch the Nobody trailer
LOOK OUT, LOOKS AHEAD
Our Engagement Officer, Imogen works with our members to decide where to go and what to see. It's important for us that work is accessible and our members are fantastic at giving feedback to us and to venues. If you think there's something we should be seeing then get in touch on our social channels to let us know
'It's been wonderful getting out, meeting friends, and experiencing live theatre and performance together. We've had some great fun and I'm really looking forward to the next one!'

Imogen, Engagement Officer
We've many more Look Outs lined up so why not get in touch with us! Head over to our Engagement page to see what we have on offer!