It's week 3 of 6!
Just like that, we've reached our mid-point of the #OnITChallenge.
This week the challenge invited our artists to FLICK their hair back and forth, CAPTURE the beauty from their surroundings and LISTEN to colours… which sort of blew our minds a bit!
SPOTLIGHT ON THE MOVEMENT CHALLENGE
Our movement expert Susan Guest has been challenging us to explore the work of dancer & choreographer, Rudolf Laban.
In particular we've been looking at his talk of 'Effort Qualities'.
Effort Qualities are physical movements differing in weight, pace (time) and space. We were being asked to move with our bodies and experiment with these difference qualities.
Throughout the OnIT Challenge we've worked with Susan in hour long, online sessions. Through these workshop our artists learn how to develop their movement work independently and create a short movement sequence on film… a #MovementMoment.
Susan chose these 5 'Effort Qualities' to explore:
Floating
Flicking
Wringing
Slashing
Gliding
This week's mover, shaker challenge-takers enjoyed taking on Laban's technique of Flicking.
The weight must appear: Light
The timing is: Sudden
The space we use is: Indirect
We discovered that Flicking mimics the actions of:
Trying to remove dust or a fly from our bodies
Flinching when something feels cold
Being wild and out of control
A dog shaking off rain
Swishing our super model hair
Check out some of Kelly's #MovementMoment!
"Kelly used lots of flicking with hands and then hair which was good. Kelly's change of tempo was excellent and I enjoyed their close-up work. Good work."

Susan giving feedback to Kelly for their #MovementMoment
OTHER NEWS IN WEEK 3
---
COLOUR CREATES
The Art Challenge team began to add some colour into their work for the first time this week and we explored how colour changes moods and feelings.
We were also asked to look at the work of Russian artist Wassily Kandinsky who lived with Synesthesia literally hearing music when they saw colours.
You can watch this video to learn more –
---
TIMED TASK HIGHLIGHT
A technical timed task this week saw our members playing with shadows and not for the first time either!
Speaking of which did you hear the good new about Chrissy's #ShadowGirl project?
Stay tuned to our social pages to find out all about it!
Back to the technical timed task!
Our artists were asked to:
Occupy a darkened room
Grab a torch
And experiment with what shadows they could create using objects around the house
Obviously we have extensive experience of working with light and shadows which meant we were inundated with wonderful submissions!
We'll end this round-up with this stunning, evocative timed task image taken my Toby…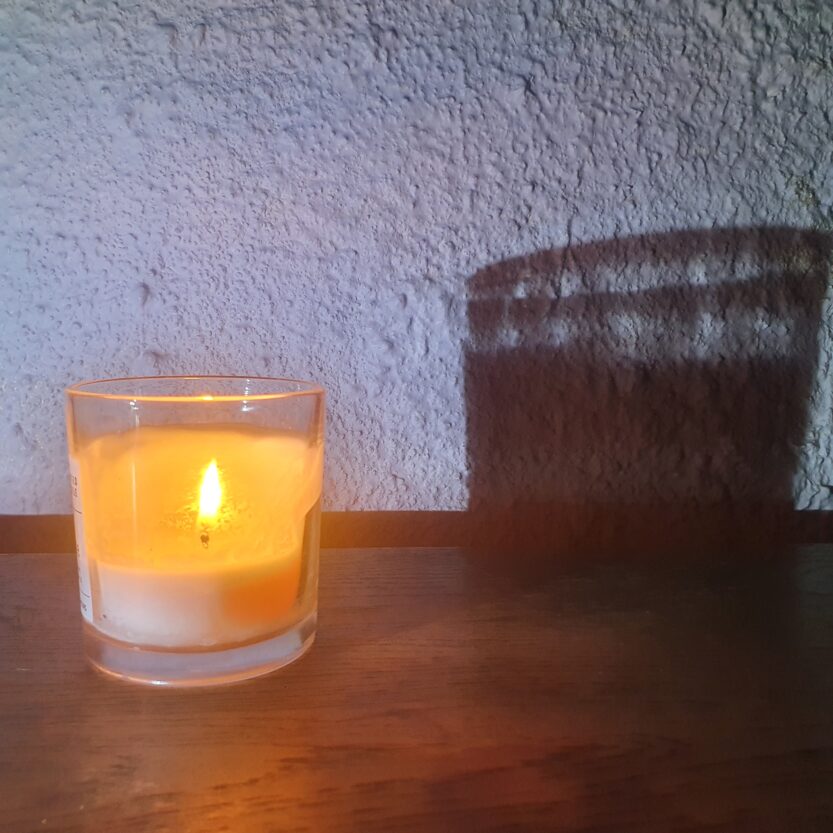 Blog author, Imogen Barton-Wells