Shadow Girl – Origins Update
Member and Artist, Chrissy Carol Jones is in Research & Development with Shadow Girl – Origins; the 'prequel' to the Shadow Girl story universe.
WHAT HAS CHRISSY BEEN GETTING UP TO?
Chrissy has been working hard with Writing Mentor, David Haworth to create the skeleton script for this new piece of children's performance. This work tells the tale of an ordinary girl and her magical transformation into a champion for people who have become invisible.
Chrissy has also joined our Art & Design group which meets on Thursday mornings. The group allows artists to explore their performance ideas using visual components.
Chrissy joined the group as they were creating some beautiful character masks. Each member worked with session leader, Nerissa to design and build a unique masks based on a character within their performance works.
Chrissy chose to focus on a Liverpudlian butterfly character who appears in the story. Check out this amazing character coming to life.
In a later session the group used salt-dough to explore other characters. Take a look at these funky salt-dough ghosts Chrissy designed & made. You might get to see these ghosts in the show, but don't be too scared, they seem quite friendly?
SHADOW GIRL ON SOCIAL MEDIA
As well as writing & making, Chrissy has also been busy creating some new profiles on social media!
Follow the journey of Shadow Girl – Origins on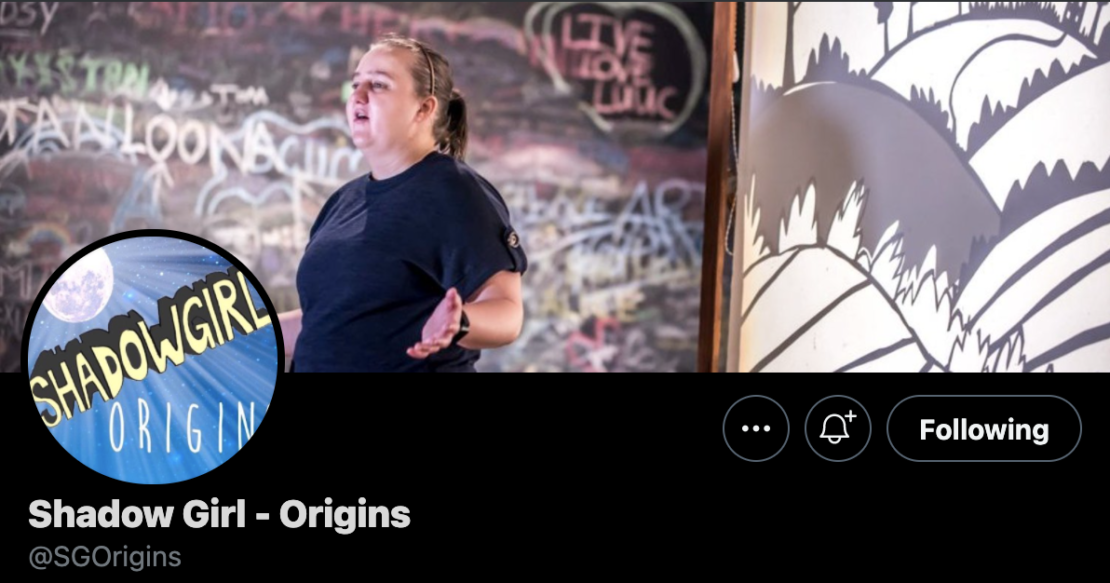 Shadow Girl – Origins is preparing to tour in the North of England in 2022, with venues and dates to be released in the new year – so keep your eyes peeled!
Shadow Girl – Origins is made possible thanks to project partners M6 Theatre Company with Proud & Loud Arts in association with Big Imaginations Artist's Imagination Fund & Z-arts
Shadow Girl – Origins is supported using public funding by the National Lottery through Arts Council England.