*Deadline extended* We're Hiring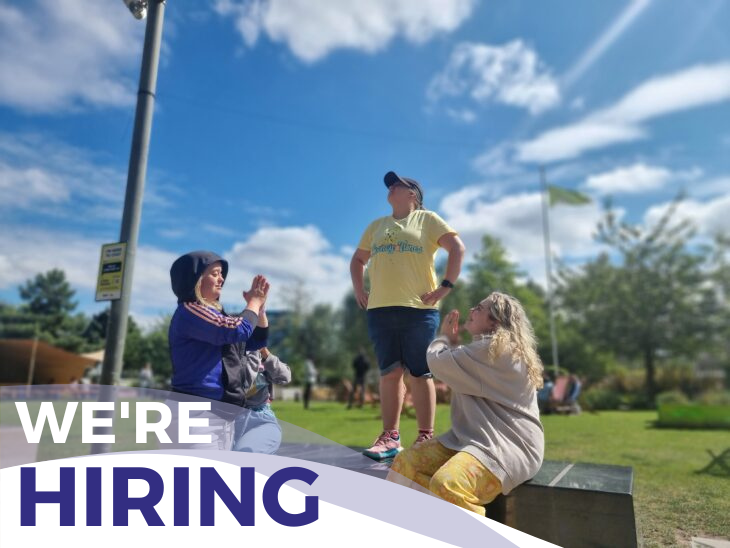 General Manager Wanted
Proud and Loud Arts is seeking an exceptional General Manager to join our team and help us create a more inclusive and accessible society!
About us:
Proud and Loud Arts is a Salford based charity developing creative opportunities for disabled artists living across Greater Manchester. Founded in 2000, we have developed a reputation for ambition, professionalism, and excellence while learning to organise, demanding change, and creating powerful new performance work.
Role description:
As our General Manager, you will play a vital role in ensuring the smooth functioning of our organisation and supporting our mission of inclusion. You will oversee day-to-day operations, manage budgets, and optimize resources to facilitate our artistic initiatives. Your attention to detail and organizational skills will be crucial in maintaining efficiency and effectiveness.
In addition to operational tasks, you will have the opportunity to contribute to our marketing efforts, promoting our artistic programs and engaging with our audience. You will work closely with our Artistic Director and CEO to align our operations with our artistic vision and goals.
Skills:
Strong organisational and communication skills
Experience in operations management, preferably in the arts or non-profit sector
Ability to manage budgets and resources effectively
Passion for the arts and a commitment to inclusivity and accessibility
Proven track record in monitoring, evaluation and reporting.
Join our team:
If you are a motivated, talented individual with a passion for promoting inclusion and making a positive impact, we want to hear from you! As our General Manager, you will have the opportunity to contribute to the growth and success of Proud and Loud Arts while working alongside a dedicated team of professionals committed to creating a more inclusive society.
To discuss any element of your application including personal access needs please email hr@proudandloudarts.com
For more information please download our recruitment brochure.
To apply please download a Word or PDF version of the Application Form
Applications must reach us no later than: 5pm on the 19th of July
Word
PDF
Send your completed form to: HR@proudandloudarts.com
Interviews to take place on the 28th of July 2023