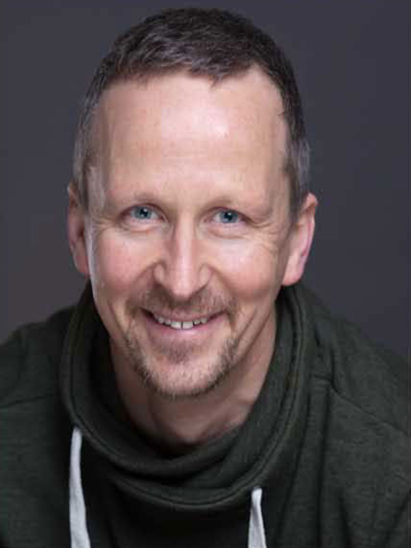 Tom Hogan
Artistic Director
Tom Hogan is a theatre director with a passion for creating social engaged performance that is varied in scale, style and staging.
Jenny Battle
Support Coordinator
Jenny is our specialist group support worker. Ensuring our artists' needs are met so they can focus on creative practice.
.
Katherine Godfrey
Support Performer
Catherine is one of our skilled support performers ensuring our artists' needs are met throughout the creative process right through to performance.
.
Nerissa Cargill Thompson
Designer
Nerissa is a designer, maker and facilitator with over 20 years experience of professional and community practice.
Susan Swanton
Movement Specialist
Our resident movement specialist, working with our artists to support their artistic physicality in rehearsal and performance.
Phil Smethurst
Videographer
Our resident videographer, Phil creates all our content inc. filmed performances & promo trailers to highlight the work the we do.
Imogen Barton-Wells
Creative Practice I Audience Development I PR
Imogen's main role is to support our artists with their creative practice. She also runs audience development and PR communications for the organisation.
Mark Croasdale
Social Media Management I Marketing
Mark works to deliver our social media, ensuring the world knows what we're all up to. Mark also works on our marketing campaigns designing specific content for many of our projects.
Janet Charlesworth
Since 2000 I have been working as the Treasurer which means I look after all the finances; invoices, payments keeping track of funding and generally making sure all is ticking over correctly.
Kelly Hoye
Since being a founder member from 2000, I have become the secretary of the theatre company. I record and deliver the minutes from meetings and work with the team to organise all necessary administration.
Michael Rollinson
Michael, a secondary school teacher, became a trustee in 2014 and has chaired the board since 2016.
Michael has a large amount of experience having served on the national board of trustees for The Scouts between 2012 and 2015.
Michael's role is to ensure that there is good governance, record keeping and budgeting within the organisation whilst supporting and facilitating the work of the Artistic Director.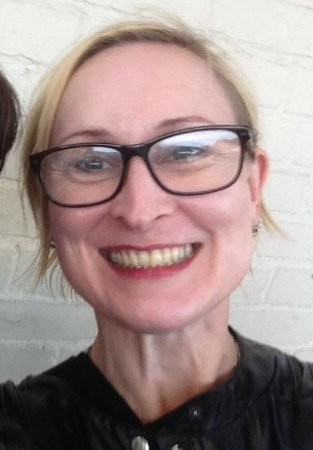 Jenni Willows
Jenni Willows joined the board in 2015 and brings twenty-five years of arts administration and fundraising experience; she is currently Head of Fundraising at Booth Centre, a Manchester-based homelessness prevention charity.  Jenni has a particular passion for enabling access to and participation in the arts for all, and for Arsenal FC.
Andrew Pennington
Andrew Pennington (Treasurer) A Trustee since 2016, a Business Analyst (Lloyds Bank) with extensive experience of using financial instruments to promote and effectively measure business profitability.
Samantha Johnson
Since 2017 Samantha has worked for a Manchester based disabled people's organisation, Breakthrough UK. Samantha is a member of the Institute of Fundraising as well as a twice nominee of the Inspire Women awards. Samantha is an avid volunteer & professional in the field of politics and communications for various charities.
Janet Butler
An education sector and industry thought leader, Janet has contributed to the development of education and training projects through public, private and third sector organisations with a focus on business risk, transformation management and successful implementation. She has utilised her up to date economic awareness to identify current and future market challenges and opportunities to support groups and community enterprises throughout the North West. She is now pleased to be able to offer her significant knowledge and skills to Proud and Loud Arts in their next exciting phase of development.
Jennifer Baidoo
Jennifer joined the Board in 2020 with an extensive portfolio of guiding organisations to evolve and not become obsolete. She steers strategic decision-making and facilitates consensus among decision makers. Jennifer's expertise provides leadership through periods of substantial change, development and growth for the best customer outcomes.
Jennifer is an astute forward thinker with strong analytical, problem-solving and decision-making skills who drives service excellence.
Guillaume Chanussot
Guillaume joined the team in 2020 as Board member and Treasurer.
Guillaume is a senior leader, naturally people focused and adept at delivering results through others via inspirational leadership, with a strong track record of creating customer satisfaction, business success, and efficient stakeholder's communication.
Lorraine Worsley-Carter MBE DL
Lorraine is a former freelance broadcaster, mainly with the BBC, as well as film editor with Granada Television.
www.countesspublicists.co.uk